Colgate is a distinctive, leading American university known for its intellectual rigor, world-class professors, campus of stunning beauty, and alumni famously loyal to their alma mater.

Through its curriculum, the engagement of the faculty, and life on the campus, Colgate challenges students to be enlightened thinkers and prepares them to be global citizens who will thrive in life and in work. Learning here, living here, and climbing the hill of our campus, you feel it: We are always ascending. Colgate is a university that is marked by a proud two-century history and shaped by its bold ambition.


At the core of Colgate University is one of the most ambitious and relevant learning experiences in the country. Regardless of major, all students are taught to think critically, communicate powerfully, analyze other perspectives, and solve complex problems. This
foundational curriculum
equips students to develop as leaders who can engage thoughtfully and flourish in the careers that they want.
Colgate's scale is unlike any in America. We are small enough for students to build relationships with their professors, yet large enough to support top scholars in every field. We offer a surprisingly vast array of classes and majors. Undergraduates in every major undertake serious research here. Off-campus and international study options prevail, and all our classes are taught by leading scholars in their fields. At Colgate, teaching is a clear priority. This is a place of intellectual rigor and engagement.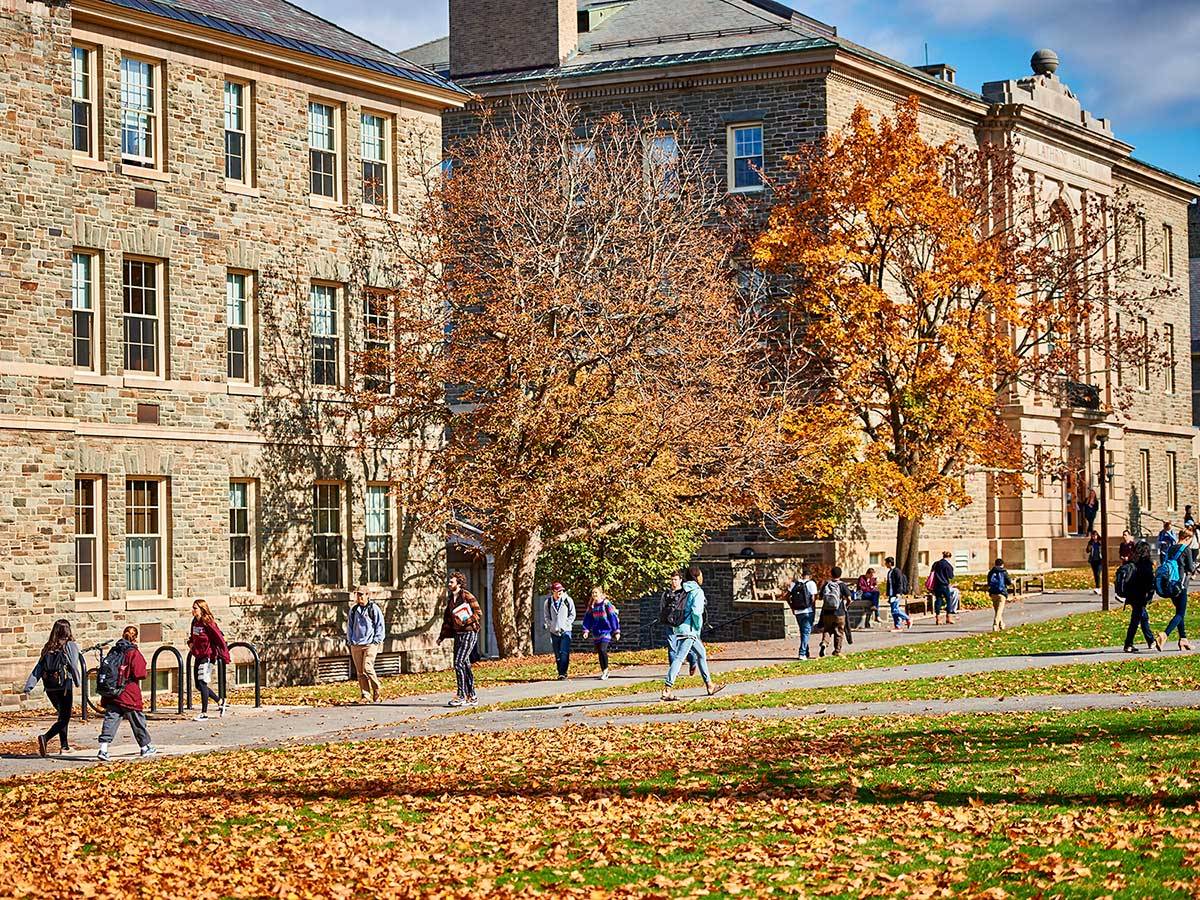 Colgate's identity is defined, too, by how it feels here. The beauty of our campus invites you in. Set on a hillside — with stately buildings, surrounded by a canopy of colorful trees — we are steeped in 200 years of history. The energy of this place is everywhere. We compete in
Division I athletics
, the highest level of collegiate sports. We have designed our residential living to ensure that students from all over the world feel connected and share experiences on a campus that quickly feels like home. In the center of New York, in one of the friendliest towns in America, we offer the best of college life.
It is
our mission
to develop thinkers who value intellectual rigor and who are capable of challenging themselves and others with vigor and reason. We choose sophisticated students who will grow in both confidence and humility, and who will seek a global perspective in shaping their own. Our students carry our values. One day they will carry the value of a Colgate degree, which opens doors with its reputation for academic excellence. 
This is Colgate, a distinctive, vibrant, and welcoming place to learn, live, and develop into who you are. Colgate is ever driven to be the best — one of the world's premier universities and the finest undergraduate institution in America.